Elizabeth Yeaman, Managing Director
Liz has worked in the transport and energy sectors for over 25 years.  Prior to founding Retyna in mid-2018, she was the General Manager Transport at the
New Zealand Government's Energy Efficiency and Conservation (EECA).  She led EECA's Electric Vehicle Programme including the design and implementation of the Low Emission Vehicles Contestable Fund and the EV Information Programme.
Liz holds a Masters degree in Natural Resource Engineering and is a Chartered Member of Engineering New Zealand and a Member of the Chartered Institute of Logistics and Transport.
Andrew Campbell, Associate
Andrew has over three decades of expertise in vehicle power trains, specification and production of engine fuels, engine and system adaption for the use of non-traditional fuels.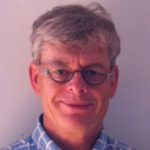 He has international project experience in the adoption of electric vehicles including the development of supporting infrastructure and electric vehicle related standards.  He has undertaken techno-economic assessments and due diligence for energy projects at a national scale in a variety of countries.  He has a particular interest and experience in engineering-based start-ups and personally holds several patents.
Andrew has a Masters of Engineering (Mechanical) degree.